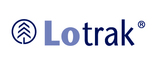 Functions
Filtration
Separation

Material
Polypropylene

Type
Non woven

Roll dimensions (w x l)
4.5 x 100

Weight (g/m2)
100

Tensile strength (kN/m)
8

Elongation at maximum load (%)
45

Static puncture resistance (N)
1500

Cone drop penetration (mm)
36

Water permeability (m/sec)
130 x 10-3

Lotrak® 100 is a mechanically-bonded non-woven geotextile with market-established technical and hydraulic properties to address every day industry requirements of separation and filtration.
Lotrak® 100 acts as an effective separator beneath selected granular materials and for lining French or narrow trench drains. The main purpose of this geotextile is to prevent the loss of construction aggregates into the underlying soil and address membrane protection applications.
Benefits
Proven separator performance
Excellent filtration capabilities
Main applications
Sustainable urban drainage systems (SuDS)
French drains
Narrow trench drains
Related entries
One of the biggest mass sponsored sleep outs was organised in Edinburgh's Princes Street Gardens in December 2017 to raise funds for Social Bite Village, a project which aims to end the cycle of homelessness. Over 8,000 people participated in the event in temperatures as low as -8ºC and raised £3.6m in the process. The Social Bite Village project...

News, 05 January 2018
Also by Don & Low
Don & Low address and contact details
Don & Low Ltd
Newfordpark House
Glamis Road
Forfar
DD8 1FR
Tel: 01307 452200
Fax: 01307 452300
View on map