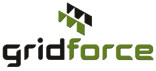 Format
Pavers / panels

Max. loading
Lorries / buses

Functions
Gravel stabilisation
Turf reinforcement

Suitability
Driveways
Temporary car parks

Material
Low density polyethylene

Colours
Black

Dimensions (l x w x d)
580x390x40mm

Weight (kg/m2)
4.3

Park40 low density polyethylene (LDP) ground reinforcement tiles are recommended for gravel driveways subject to heavy traffic, overspill car parking, event parking, caravan parks and lawn and back reinforcement applications.
The low density polyethylene they are constructed from is 100% recycled and can withstand frost and UV radiation. It is naturally stable and can resist exteme temperatures ranging from -30-85ºC.
Park40 LDP ground reinforcement tiles have a lifespan of more than 10 years.
More grass / gravel pavers and meshes by Corden Group
View all
Also by Corden Group
More products on EXTERNAL WORKS
Corden Group address and contact details
Corden Group Ltd
Industrial Estate South
Park Road
Calverton
Nottingham
NG14 6BP
Tel: 0115 965 6111
Fax: 0115 965 5151
View on map