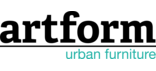 Services provided
Planning advice
Design

Year completed
Nov 2017

Project location
North West England

Contract value (£)
£120,000

Client
Stockport County Council

Consultant
Architect: BDP

Contractor
George Cox

Products used
MultipliCITY seats & benches; Big Harris illuminated benches; bespoke sedum roof cycle shelters

Context
The Redrock development, previously known as the Bridgefield site, in Stockport, is a new leisure destination in the heart of the town centre. Anchored by a 10-screen cinema, the scheme will comprise over 75,000 sq ft of leisure and retail floor space, together with a new 360-space multi-storey car park. With significant new urban realm improvements connecting the development with the wider town centre, Redrock will be a catalyst for a bright new future for Stockport. It will provide the residents and wider catchment area with an aspirational, fun and modern destination to visit.
Products supplied
The client required a range of products, including MultipliCITY seats and benches, which were supplied and manufactured under licence in the UK by Artform Urban, along with Big Harris benches which were customised with LED illumination, and two bespoke sedum roof cycle shelters. Artform provided their expert knowledge for the design and installation of these individual products.
Big Harris benches
The customisation of the Big Harris benches had to be reviewed and discussed with both the client and landscape architect, BDP, due to the exacting requirements of the lighting system that was incorporated. Prototypes were made to ensure specific technical details could be approved. A full consultation took place throughout the project.
Cycle shelters
The bespoke design of the cycle shelters provided the team with unique challenges, in particular the installation of the product. The complex nature of the site and underground utilities resulted in detailed design work and interface with all parties, including water dispersal and integrated lighting connections.
A further feature of the cycle shelters was a particularly interesting challenge incorporating a green sedum roof. This presented structural implications that had to be designed and calculated by Artform's engineers and the company worked closely with the sedum blanket manufacturer, offering a high level of consultation where a suitable solution was developed.
MultipliCITY seating and benches
The MultipliCITY seating and benches have an anodised aluminium frame which provides the level of detail and strength that the client identified at an early stage of the project. The distinctive and modern design of the seating, along with Artform's extensive product knowledge, made this a considered choice for the client.
The products were chosen for their appearance and importantly their durability, a key factor throughout the scheme, due to the town centre location and to minimise repairs and replacements in the future.
Outcome
The project was managed over several phases to co-ordinate with the main contract programme.
Specified product materials provided lower maintenance costs.
The green roof on the cycle shelters helps to promote biodiversity in the area.
The town centre now has more visitors and increased sales due to increased footfall.
Related entries
The Big Harris Bench is made up of two or three 7mm thick steel sheet supports, hot cdip galvanised with a predrilled base plate for ground fixing with bolts (not supplied). The bench is made up of five 138x38mm section timber slats, with a double-sided outer strip in the chosen timber which is fixed to the supports with countersunk screws and...

Product, 13 October 2017

MultipliCITY is an international collection of outdoor public furniture elements that gives new meaning to the term global design. Created and developed in partnership with celebrated design innovators Yves Behar and fuseproject, MultipliCITY is an expressive, dynamic and flexible system that combines the efficiency of mass production, the use of...

Product, 13 October 2017
More projects by Artform Urban Furniture
View all
Also by Artform Urban Furniture
Artform Urban Furniture address and contact details
Artform Urban Furniture Ltd
Adlington Business Park
London Road
Adlington
SK10 4NL
Tel: 01625 877554
View on map