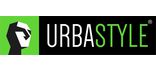 Sector
Education

Project type
Refurbishment

Services provided
Product / system manufacture
Product / system supply

Year completed
2014

Consultant
Architect: Berman Guedes Stretton

Products used
LED-Line benches

St Clare's College in Oxford is an international residential college specialising in teaching the International Baccalaureate to students from over 40 countries. Completed in 2014, the Pamela Morris Building provides outstanding teaching facilities for staff and students.
The complex new building, which cost £2.2million, was designed by BGS Architects and covers a 735sqm area.
LED-Line illuminated benches from URBASTYLE have been installed in the outdoor courtyard areas to provide relaxing areas of students to sit.
Related entries
The LED-Line bench is manufactured in UHPC (ultra-high performance concrete) and features an integral LED strip lighting. The integrated LED strip enables attractive environments to be created. The benches come in 4 different forms and 2 different lengths...

Product, 17 October 2014
Also by URBASTYLE®
More projects on EXTERNAL WORKS
URBASTYLE® address and contact details