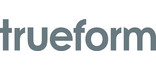 Sector
Transport infrastructure

Project type
New build

Services provided
Design
Product / system manufacture
Product / system supply
Installation

Project location
Outside the UK

Products used
SBS Totem

Context
Trueform was awarded the 'Walk NYC' wayfinding project that included 170 double-sided digital SBS totems for the New York City Department of Transport (DoT) over a 3 year period.
All work was carried out in New York which allowed Trueform to work closely with the client to provide them with the bespoke service that they needed.
Project challenges
Working with such a large transport network created many challenges. The totems had to be designed to operate through the heat of the New York summer and sub-zero temperatures of the New York winter.
Solution
Trueform worked alongside the digital display company, Ferrograph to design and deliver 170 double-sided LED displays. These digital SBS totems provide travellers with up-to-the-minute, real-time passenger information (RTPI) at bus stops around the city.
Ferrograph developed the software to connect up the digital SBS totems to New York DoT's own RTPI system over their NYCWIN wireless network. The totems notify bus customers how many minutes or stops away their next bus is from their bus stop.
Related entries
The patented Elite bus stop information system has been specifically designed for transport departments and agencies to promote bus routes and services, increase public transport use and ensure easy passenger travel. System features: timetable display case; boat shaped flag sign with quick release route tiles; post suitable for accepting RTPI...

Product, 24 May 2017

Trueform's digital wayfinding kiosks and digital totems harness innovation and emerging technologies to create more integrated, efficient and sustainable public transport systems. They connect traditional transport systems with ultra-technology and communication products and services that can exploit vast amounts of available multi-layered data to...

Product, 04 September 2017

Smart digital totems create key technological connections between travellers and the city. They are an effective system for providing digital wayfinding information for commuters and pedestrians: create a sustainable and connected service; internet access; device charging. access to digital information, emergency assistance, CCTV and data points...

Product, 04 September 2017
Also by Trueform
More projects on EXTERNAL WORKS
Trueform address and contact details
Trueform Engineering Ltd
Pasadena Trading Estate
Pasadena Close
Hayes
UB3 3NQ
Tel: 020 8561 4959
Fax: 020 8848 1397
View on map - 2 addresses