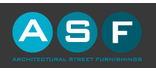 Sector
Public realm

Project type
Refurbishment

Services provided
Planning advice
Design
Product / system manufacture
Product / system supply

Project location
East of England

Challenge
ASF was approached with an 'open book' brief to assist in the development and production of a range of street furniture for the Crowle Market Square refurbishment.
The brief asked for products to be finished with a whole material look - meaning they are unfinished beyond minimal aesthetic cleaning / polishing to ensure a consistent and even appearance. At the early stages no actual material was specified.
The project required a feature paving strip, step units, sign posts, cycle stands and edgings for tree surrounds.
Solution
ASF conducted meetings and foundry tours at our office / foundry site in Brighouse as a process of research and inspiration, looking at finished cast products and samples in a range of materials and grades of materials. The client left with several ideas, but bronze (grade TBC) was the preferred material choice from that point.
ASF looked into various bronze grades for the applications required and settled on a gunmetal - LG2 bronze. This is an alloy of copper and zinc originally used in gun making, also popularly used in pressure valves and real ale hand pull pumps. Machinable and versatile, and available as ingots to cast as well as pre-cast bar, this grade offered all the flexibility needed to meet the needs of the project.
ASF produced new patterns for the feature paving strip and the edging sections and bought in concast bronze bar to machine into cycle stands, sign posts and step units.
The feature strips were cast in sand moulds using traditional methods and supplied in metre lengths. They were fully unfinished and supplied as a sand casting to patina and polish over time with the passage of foot traffic. The edging strips were manufactured along the same lines, but the top edge lightly polished to give them a more uniform finish and also add a little 'pop' as the installed visible edge would only be very narrow - they will also patina and polish with time, but the polishing gave them a head start.
The remainder of the products were manufacured using pre-cast bar that is supplied ready with a brush polished finish. Bar elements were machined to interconnect perfectly with one another and mechanically fixed with bright stainless steel coach bolts - the decision being to celebrate the precision engineered interfaces rather than try to hide them.
Outcome
Products were supplied and installed into the refurbished market square on time and on budget, where, as alloys, they will last indefinitely and continue to patina, their look evolving over time.
More projects by Architectural Street Furnishings
View all
Also by Architectural Street Furnishings
Architectural Street Furnishings address and contact details
Architectural Street Furnishings Ltd
Priory Road
off Armytage Road
Brighouse
HD6 1PY
Tel: 01484 401414
Fax: 01484 721398
View on map