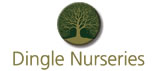 Bradley Stoke Community School, completed in 2005, is a showcase for quality landscape design.
The scheme was designed by Davis Lite Associates and implemented by a Bristol-based landscape contractor.
Dingle Nurseries supplied semi-mature Betula nigra, Corylus colurna and Quercus robur Fastigiata for the project, as well as large quantities of shrubs and herbaceous stock.
The two inner courtyards are complemented by specimen Phormium and Hebe plantings under multi-stemmed Betula utilis Jacquemontii.
Related entries
Dingle Nurseries has over 130 acres dedicated to open-ground production, and supplies the amenity and wholesale nursery markets. 50,000 standard trees 70,000 feathered 3 million forest trees....

Product, 09 February 2018

Established in 1968, Dingle Nurseries extends to around 160 acres, growing a full range of high-quality plants for the amenity and wholesale nursery market. 18 acres dedicated to container-grown shrubs production, and supplies the amenity and wholesale nursery markets. Over 2 million potted shrubs are available. The company's shrubs and climbers...

Product, 09 February 2018
Also by Dingle Nurseries
Dingle Nurseries address and contact details
Dingle Nurseries Ltd
Frochas
Welshpool
SY21 9JD
Tel: 01938 552587
Fax: 01938 554734
View on map