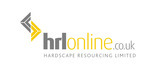 Format
Pavers / panels

Max. loading
Pedestrian traffic

Functions
Gravel stabilisation

Suitability
Cycle routes
Footpaths

Material
Medium density polyethylene

Characteristics
Recycled materials

Colours
White

Dimensions (l x w x d)
800 x 1200 x 30mm

StablePATH is a permeable paving solution for pathways, communal areas and any pedestrian-only surface, including roof gardens.
It comprises:
StablePATH ECO gravel stabilisation panel
flexible aluminium StableEDGE edge restraint
specially graded decorative pathway aggregate
The StablePATH ECO honeycomb contains and reinforces the gravel fill preventing migration, sinking, rutting or spreading.
A standard size panel allows for a pathway width construction from 800-2400mm without cutting, but cutting the panels to fit non-standard dimensions is simple and inexpensive.
The aluminium StableEDGE edge restraint allows curved and straight pavement constructions.
This system provides a SuDS- and BREEAM-friendly pavement option, where attractive natural finishes blend into the landscape.
Panel dimensions
1200 x 800 x 30mm
Pavement finishes
Brora Shingle
Jura Gold
Recycled Pale Ivory
Springburn Red
Kristal White
Flamenco
Firecrest self-binding
Autumn Gold self-binding
Recycled Quarry Tile
Montrose Shingle
Special blends can be produced on request.
Related entries
Hardscape Resourcing Limited

The Peace and Reconciliation garden around Crookham United Reform Church in Northumberland was designed and created as part of the Flodden 500 Commemorations, marking the 500th anniversary of the Battle of Flodden, which was fought between English and Scottish forces not far from where the centre stands today. The garden was conceived by Borders...

Projects, 06 November 2017

Hardscape Resourcing Limited

StableEDGE flexible aluminium edge restraints provide a structural edge support for hard landscape perimeters. It is suitable for determining the perimeters of pathways, parking areas, courtyards, and hard standings. StableEDGE is easy to install and can be fitted on both straight lines and curves. Typical applications include edge support for...

Product, 15 May 2018

Hardscape Resourcing Limited

StablePATH ECO Black is a permeable reinforced gravel stabilisation honeycomb used mainly for pathway, garden and communal social areas. The panels include a weed-suppressant membrane at the base: BREEAM and SuDS friendly option; fully permeable pavement layer; honeycomb invisible after construction; UV-stable and chemically inert; fully...

Product, 29 August 2017
More grass / gravel pavers and meshes by Hardscape Resourcing Limited
View all
Also by Hardscape Resourcing Limited
Hardscape Resourcing Limited address and contact details
Hardscape Resourcing Limited
Westleigh Hall
Wakefield Road
Denby Dale
Huddersfield
HD8 8QJ
Tel: 01484 860044
View on map