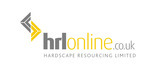 Format
Pavers / panels

Max. loading
Lorries / buses

Functions
Gravel stabilisation

Suitability
Car parks
Caravan parks
Cycle routes
Driveways
Equestrian areas
Fire access routes
Footpaths
Hardstandings
Temporary car parks

Material
Medium density polyethylene

Characteristics
Recycled materials

Colours
White

Dimensions (l x w x d)
1000x1200x32mm

Weight (kg/m2)
4.2

StableDRIVE
A Natural, Environmentally-Friendly, Permeable Pavement Solution
StableDRIVE is a purpose-designed honeycomb structure for the stabilisation, containment, and reinforcement of natural gravel surfaces. It can be used in both pedestrianised areas and in vehicular paved surfaces.
What does it do?
StableDRIVE provides a free-draining, permeable paving layer which prevents rutting, restricts gravel migration, and can withstand compressive loading up to 280 tonnes per square metre. It can also accommodate small-wheeled, maintenance or utility equipment, and is wheelchair-friendly.
BREEAM Ability
StableDRIVE is manufactured in the UK, using 100% UK-sourced recycled materials, and is 100% recyclable. This leads to an ultra-low carbon footprint in production, use, and disposal.
When used with traditional, local natural aggregates, this system offers a significant contribution to beneficial BREEAM ratings relating to the landscaping and external works around your building. That contribution can be further increased by the incorporation of recycled aggregates or the inclusion of other recycled materials.
SUDS Contribution
Even with a traditional compacted sub-base, StableDRIVE creates a free-draining permeable paving layer which (other than in the most extreme rainfall conditions) eliminates water run-off. This contributes to reduced demand for surface-water drainage: The system can be used as part of a fully-permeable pavement construction, establishing a stable top-layer over a purpose-designed permeable drainage layer, or over a water-harvesting installation.
Productivity
StableDRIVE is fast and easy to install. A major benefit of the system is the cost-effective/productivity rates achievable during construction, making this product an economical paving choice.
Related entries
Hardscape Resourcing Limited

StablePATH ECO Black is a permeable reinforced gravel stabilisation honeycomb used mainly for pathway, garden and communal social areas. The panels include a weed-suppressant membrane at the base: BREEAM and SuDS friendly option; fully permeable pavement layer; honeycomb invisible after construction; UV-stable and chemically inert; fully...

Product, 29 August 2017
More grass / gravel pavers and meshes by Hardscape Resourcing Limited
View all
Also by Hardscape Resourcing Limited
Hardscape Resourcing Limited address and contact details
Hardscape Resourcing Limited
Westleigh Hall
Wakefield Road
Denby Dale
Huddersfield
HD8 8QJ
Tel: 01484 860044
View on map