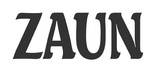 | | |
| --- | --- |
| System type | Rigid (welded) mesh systems |
| Overall height | 5m |
The ArmaWeave® high-security mesh fencing system delays attacks from hand, powered and non-contact tools when compared with traditional welded mesh fencing systems. The tight mesh apertures make the fence difficult to scale.
The system is constructed using high-tensile steel with a galvanised Galfan polyester coated finish. A choice of colour options is available.
The system has achieved Secured by Design approval and meets the current criteria for forcible attack (details on request).
Related entries
Zaun has developed a rapidly deployable, above ground temporary fencing system that can achieve heights of up to 2.4m. RDS and RDS PAS68 are solutions which meet the specific needs of a site of critical importance. Installations include high profile sporting events and political party conferences. An innovative post arrangement allows posts and...

Product, 19 February 2016

High security perimeter systems manufacturer Zaun Limited is bolstering the ranks of approved installers for its unique super-intruder-resistant fencing. ArmaWeave fencing – which is unique to Zaun – is produced on the world's largest steel loom at the company's West Midlands manufacturing base. Crime & Fire Defence Systems engineers were trained...

News, 05 April 2017

The 4.3 mile-long Lee Tunnel, connecting the Abbey Mills Water Treatment Centre to Beckton Sewage Treatment Works, was designed to stop sewage flushing into the River Thames and River Lee. Perimeter security expert Zaun designed two bespoke 'cages' using ArmaWeave woven mesh high-security fencing with special fixings and topped razor coil. Zaun had already secured the access points and perimeter....

Projects, 08 November 2016

Zaun has celebrated its 20th anniversary in November being at the leanest, greenest and keenest point in its history. The high security and perimeter systems steel fencing manufacturer has reached its china anniversary in rude health after bold investment decisions and innovations that sometimes...

News, 08 December 2016

An operational Thames Water site that sits among East London's anglers has had its security upgraded with no downtime. The two compounds at Walthamstow Reservoir have been fitted with security fencing from Thames Water perimeter protection partner Zaun. Zaun has supplied its most intruder-resistant product around the main compound. ArmaWeave's...

Projects, 06 June 2016

The most intruder resistant fence on the high security market can now be raked across undulations in ground levels, after manufacturer Zaun working in partnership on a project, developed an installation method to make best use of the properties of the high security fabric. The ArmaWeave fencing – which is unique to Zaun, as is the ability to rake...

News, 27 October 2015

A massive upscaling in UK data centre capacity is being secured by the most intruder-resistant security perimeter on the market. High security fencing expert Zaun is supplying its 3.6m high ArmaWeave Plus fencing system for a new data centre in the Home Counties. Zaun subsidiary Binns Fencing will install almost 650m of the highest-spec fencing...

News, 08 October 2015

The SecureGuard barrier fencing system is a high performance advanced perimeter protection solution used to immobilise vehicles trying to penetrate high security installations. It is easy to erect and install, with road surface anchoring for temporary installation and only shallow foundations for permanent applications. This system is installed...

Product, 22 February 2016

The Mesh Anti-Climb Topping (MACT) system of fence toppings prevent inmates , intruders or patients scaling fences or gaining access to rooftops at secure institutions. It is see-through and installed in sections, providing a clear line-of-sight for CCTV systems and enables blockages, for instance from wind-blown leaf build-up, to be seen and...

Product, 19 February 2016

Zaun's Flexible Steel Topping (FST) system is fully tested for use in UK high security prisons. At its core is a steel mesh arch, curved back over the top of a steel fence, fixed to a flexible steel bracket that is designed to move when people try to climb it. FST Topping is available in four configurations, designed to suit the varying...

Product, 19 February 2016

A fourth company has been accredited to install ArmaWeave, an approved high-security perimeter fencing system manufactured by Zaun. Specialist fencing installers JB Corrie has committed to training its site operatives in the installation methods for ArmaWeave developed by Zaun over time to make best use of its unique high-security woven fabric...

News, 03 January 2018
More high security fencing by Zaun
View all
Also by Zaun
Zaun address and contact details