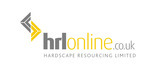 Material
Aluminium

Suitability
Car parks
Driveways
Footpaths
Lawns
Pavements

Colours
Silver

Dimensions (l x h)
Length: 2438mm; depth: 18, 25, 38, 50, 75, 100, 150mm

StableEDGE flexible aluminium edge restraints provide a structural edge support for hard landscape perimeters. It is suitable for determining the perimeters of pathways, parking areas, courtyards, and hard standings.
StableEDGE is easy to install and can be fitted on both straight lines and curves.
Typical applications include edge support for:
standard asphalt
coloured asphalt, including for use in the segregation of colours
resin-bound and resin-bonded surfaces
self-binding pathway mixes
stabilised gravel systems
poured rubber toppings
Applications
StableEDGE is suitable for a range of applications, from containing a thin surface treatment to full pavement construction in asphalt or concrete. It can be used with:
gravel
paving
asphalt
concrete
Material
Aluminium
Dimensions
Supplied in 2438mm lengths and available in 8 depths from 18-150mm.
Related entries
More landscape edging by Hardscape Resourcing Limited
View all
Also by Hardscape Resourcing Limited
Hardscape Resourcing Limited address and contact details
Hardscape Resourcing Limited
Westleigh Hall
Wakefield Road
Denby Dale
Huddersfield
HD8 8QJ
Tel: 01484 860044
View on map