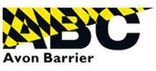 | | |
| --- | --- |
| Installation | Standard foundations |
| Crash rating | PAS 68 |
| Blocker width (mm) | 2000, 2500, 3000, 3500, 4000, 4500, 5000mm |
| Raised height (mm) | 800 |
The RB780CR Chieftain road blocker provides a high level of security against unauthorised vehicle access in applications such as high-security establishments, iconic buildings and critical infrastructure.
Units are assembled in the company's British fabrication facility. They are designed and manufactured by engineers with significant experience in high security and access control.
The RB780CR is a highly dependable security product that will easily interface with a wide range of control equipment.
The RB780CR is an electro-hydraulically operated blocking system with segment widths available from 2-5m (in 500mm increments).
Features and benefits
Designed to withstand direct impact forces in excess of 1,800 KJ
Protects sites from vehicle-borne improvised explosive device (VBIED) attacks
Heavy-gauge materials give maximum strength and durability
Testing
The RB780CR has been independently evaluated by the Transport Research Laboratory (TRL) and has also been physically tested in a number of full-scale crash tests conducted in accordance with PAS 68 by the Motor Industry Research Association (MIRA). This led to the RB780CR becoming the first British-built road blocker approved by the British Government.
More road blockers by Avon Barrier Corporation
View all
Also by Avon Barrier Corporation
Avon Barrier Corporation address and contact details
Avon Barrier Corporation Ltd
149 South Liberty Lane
Ashton Vale Trading Estate
Bristol
BS3 2TL
Tel: 0117 953 5252
Fax: 0117 953 5373
View on map