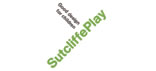 Indicative age ranges
Early primary (5-8)
Toddler / preschool (0-4)

Disability considerations
Disabled access
Inclusive play

Product accreditation
BS EN 1176

The inclusive scooter roundabout is designed to offer functionality and durability without compromising fun. It can accommodate a wheelchair, two users in the seated position and more standing.
The scooter enables the users to propel the roundabout around.
Key features
Wide central space facilitates a range of wheelchairs
Curved seat with powder-coated frame and backrests enables 2 users to sit (children or carers)
Bump stops at both sides give a position to apply wheelchair brakes
'Roll on roll off' design enables users to exit in a forward position
Constructed from 18mm 'Hexastrong' plywood
Non-slip wearing layer to the top surface
HPL outer rim is etched with a non-slip pattern
Lime green colour acts as a visual indicator for partially-sighted users
Bearing mechanism allows roundabout to be free running for over 2 minutes
Simple to install
Central spindle and bearing housing which fixes to a 'spider' frame
This supports the inner deck boards
Waterproof housing shield protects bearings from water
A non-return valve enables water to drain away preventing damage to the bearings
More roundabouts by Sutcliffe Play
View all
Also by Sutcliffe Play
Sutcliffe Play address and contact details
Sutcliffe Play Ltd
Waggon Lane
Upton
Pontefract
WF9 1JS
Tel: 01977 653200
Fax: 01977 653222
View on map