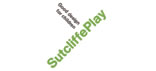 Indicative age ranges
Early primary (5-8)
Pre-teen (9-12)

Main activities
Balancing
Climbing
Co-ordination
Fitness / agility
Socialising

Product accreditation
BS EN 1176

Max. freefall height (mm)
1.5m

Installation space required (l x w)
Surfacing area - 49.7m2

The Maple wooden multi-play unit incorporates a circular deck at 1.5m high and a leaf deck at 1.2m, and has traversing opportunities between the two via a curved leaf bridge. With a total of 10 activities this wooden multi-play unit has a wide range of incremental physical challenge and areas to interact socially, increasingly important as children develop social skills.
Key features
Flexible deck system and a range of activities and configurations
Challenging climbing wall offers climbing activity associated with more expensive units
Leaf step access makes the climb slightly easier while still having to co-ordinate to accommodate a 'spiral' ascent
Two leaf bridges require balance and co-ordination
Vertical climb accessing the centre of the two leaf bridges
Peg climber situated half way across the leaf bridge enables a quick entrance or exit
Suspended hammock with inclined ladder for access
Inclined log notch climber
Pole grips enable a vertical ascent
Slide bars help the user to get back to ground level
More multiplay and modular play systems by Sutcliffe Play
View all
Also by Sutcliffe Play
Sutcliffe Play address and contact details
Sutcliffe Play Ltd
Waggon Lane
Upton
Pontefract
WF9 1JS
Tel: 01977 653200
Fax: 01977 653222
View on map