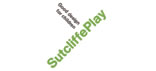 Indicative age ranges
Early primary (5-8)

Main activities
Balancing
Climbing
Co-ordination
Fitness / agility
Sliding
Socialising

Main material
Timber / wood

Product accreditation
BS EN 1176

Max. freefall height (mm)
0.58m

Installation space required (l x w)
Surfacing are 35.6m2

The Mansion is a pre-school multi-play unit with 19 activities on a 2-tower unit designed for small children aged 2-5.
The unit features towers with 750 x 600mm decks however with angled posts, the side panels are larger towards the top giving more area for activities.
The cost of foundations are minimised by the posts converging to a single foundation at each side, there are two per tower. This multi-play unit doesn't require surfacing when installed on to grass.
Activities include
Stainless steel slide
Pogo climb
Cat / dog panel
Wriggler steps
Peg climb
Arch bridge (with two rolling flowers)
Wriggler balance (3 sections)
Spinning Spiral (optical)
Spinning Windmill Feature door with grab handles
Marble run game
Sink with plug and drainer
Cooker with control knobs
Partial roof
Upper window x 2
Bird motif
Daffodil talk tube
Hide-hole under deck
Pots & Pans wallPots & Pans wall
More multiplay and modular play systems by Sutcliffe Play
View all
Also by Sutcliffe Play
Sutcliffe Play address and contact details
Sutcliffe Play Ltd
Waggon Lane
Upton
Pontefract
WF9 1JS
Tel: 01977 653200
Fax: 01977 653222
View on map