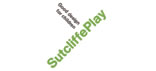 Indicative age ranges
Early primary (5-8)
Pre-teen (9-12)

Main activities
Balancing
Climbing
Co-ordination
Fitness / agility
Socialising

Main material
Metal

Product accreditation
BS EN 1176

Max. freefall height (mm)
1.6m

Installation space required (l x w)
Surfacing area - 39.6m2

The Vortex multi-play unit features a range of bow-shaped activities and suspended rope elements to help create a dynamic experience for users.
This unit is named after a unique traversing element called 'Vortex', consisting of a rubber disc suspended between two decks using steel core ropes and tensioners. With a 'Bow' ladder suspended between two curved frames as a quick entry to the 1.4m-high decks, a higher level of balance and co-ordination is needed to negotiate this moving disc in order to get from deck to deck.
Key features
Range of flexible climbing and traversing elements
Bold lime green gloss finish
Jet black ropes and 'urban camo' HPL panels
Challenging vertical ascent activity
Challenging non-traditional slide
Camo climber extends from one post at 45 degrees
Low requirement for safety surfacing and ground works as activities are only fixed to anodised aluminium uprights, reducing the footprint of the units
More multiplay and modular play systems by Sutcliffe Play
View all
Also by Sutcliffe Play
Sutcliffe Play address and contact details
Sutcliffe Play Ltd
Waggon Lane
Upton
Pontefract
WF9 1JS
Tel: 01977 653200
Fax: 01977 653222
View on map