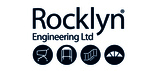 02 March 2018
Rocklyn Sports beat 17 other finalists to win the 2017 SAPCA Award for Excellence.
The company won the award for its work on an elite-performance, indoor tennis centre at Ellesmere College in Shropshire. Working in partnership with fellow SAPCA-member Veldeman Structures, Rocklyn supplied a fabric-framed system covering four tennis courts, built to LTA standards.
Rocklyn provided a nose-to-tail service on the project, from detailed digital concepts, technical drawings and assistance during the planning process through to the building works. The project also included the design and installation of an LED lighting system in compliance with LTA specifications.
The centre took around nine months to complete and each court has been named after inspirational members of the Shropshire tennis community – such as Barbara Goolden, founder of the Tennis Academy at Ellesmere.
For the playing surfaces, Rocklyn worked with two other SAPCA members – Leisure Surfaces (Cheshire) and Hunts Contractors – while Portal Construction N.W. dealt with the groundworks aspect.
Gareth Howe, sales manager at Rocklyn, said: "The Ellesmere project is the largest of its kind we've completed in England and we're absolutely delighted to have picked up the SAPCA Award for it."
Howe added that the planning support Rocklyn offered to the college was crucial in order for the centre to be built as originally intended.
"One of the challenges we had was that the local planning officers wanted to change the plans by initially insisting on an opaque roof," Howe said.
"We immediately arranged a meeting, explaining how a translucent roof ensures the centre benefits from natural light and has a positive effect on the playing environment and sustainability of the facility."
Another innovative aspect of the structure is the possibility to open the side and gable walls to a height of 3.8m – allowing air to flow through the building.
Ellesmere College already housed impressive tennis facilities – including six floodlit, all weather courts and nine artificial grass courts – but the new indoor centre means students and the local community now have an indoor centre capable of hosting sessions all year round.
Headmaster Brendan Wignall said: "Ellesmere has a national reputation for its sporting prowess and this is a great development, which will not only allow us to develop our tennis to an even higher standard, but should help more people get involved in tennis across the community. It's an enormous building and a fantastic facility."
The local community will also be able to benefit with coaching sessions and court booking times made available to local schools and clubs.
Stephen Welti, director of tennis at the college, said: "We have 120 students playing tennis every week already, it's one of our biggest sports. The hope is that we can grow participation and excellence in our fabulous new facility not just for the students, but also for the wider community".
Now in its third year, the SAPCA Awards was launched to celebrate exceptional achievements by SAPCA members.
Entries are accepted for any achievements during the year that represent excellence in sports and play facilities, from new products and services to technical innovations and construction projects.
Related entries
Working in partnership with Veldeman Structures, Rocklyn supplied a fabric-framed system covering four tennis courts, built to LTA standards, for Ellesmere College in Shropshire. Rocklyn provided a complete service on the project, from detailed digital concepts, technical drawings and assistance during the planning process, through to the building...

Projects, 06 March 2018

Rocklyn Sports' permanent structures are flexible systems that provide protection from the elements. They can guarantee sports activity, regardless of the weather, during summer and winter. Rocklyn offers bespoke design solutions to meet clients' specific needs, including lighting, heating, insulation and foundations, often for half the cost of...

Product, 04 May 2016
Also by Rocklyn Engineering
Rocklyn Engineering address and contact details