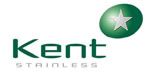 Sector
Public realm

Project type
New build

Services provided
Design
Product / system manufacture
Product / system supply
Project management

Year completed
2017

Project location
London

Client
Brookfield Multiplex

Contractor
Frosts Landscapes

Products used
Kent Slot Drain

Context
15 Bishopsgate is part of the Tower 42 Estate in London. The area is home to a 6-storey office building with retail outlets at ground and basement levels.
Products supplied
Kent Stainless supplied Slot Drain and Economy Channel to contractors Frosts Landscapes for installation outside the retail outlets entrances.
Kent Slot Drain is a highly effective yet discreet drainage solution for public realm landscapes. The Kent Slot Drain System is made up of five different products: Kent Slot Channel; Recessed Access Cover; Outlet Point; Access Point; and Connectors.
Kent Modular Slot Channel is manufactured in 1000mm lengths for stock which can easily be joined together on site using throat and collar connectors. Lengths can also be cut back on site to match exact lengths required on site.
Kent Slot Channel comes as standard with 100mm high throat with 10mm internal width which are flared outwards to allow debris to push downwards which minimises blockages. All throats are made from 2mm steel.
More projects by Kent Stainless (Wexford)
View all
Also by Kent Stainless (Wexford)
More projects on EXTERNAL WORKS
Kent Stainless (Wexford) address and contact details
Kent Stainless (Wexford) Ltd
Ardcavan
Wexford
Republic of Ireland
Tel: 0800 376 8377
Fax: 00 353 53 914 1802
View addresses (2)