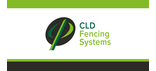 Sector
Public realm

Project type
Refurbishment

Services provided
Product / system manufacture
Product / system supply
Installation

Year completed
2017

Project location
West Midlands

Client
Bardsley Construction

Contractor
Wallbank Fencing Ltd

Products used
FenceSafe Dulok temporary fencing; Eclipse 60 dug in fencing

Context
When Bardsley Construction Ltd started work on a new project that included the famous Crowther Street in Stockport they turned to CLD Fencing Systems' Approved Contractor Scheme member Wallbank Fencing Ltd to provide them with an innovative temporary fencing solution to protect the historical aspects of the area.
Crowther Street, just off Hillgate in the heart of Stockport's town centre, was made famous with L. S. Lowry's oil painting in 1930 titled 'A Street in Stockport – Crowther Street'. The scene depicts Crowther Street's steps and railings with buildings on either side and is filled with his typical matchstick people.
The street was originally demolished as part of slum clearances in the area, but was later rebuilt in a heritage style. Since then, it has been a major attraction for the town due to its link to L. S. Lowry, who was a regular visitor to Stockport and depicted large areas of the town in his many paintings.
Challenge
The challenge faced by Wallbank Fencing required a solution that would offer site safety for the Bardsley Construction site and pedestrians, as well as providing a secure compound and site area. In certain areas no ground penetration or heavy traffic was permitted in order to prevent damage to the cobbled areas that make the street so special. It was also vital that the fencing system fitted in with Bardsley Construction's brand image and so had to match their company colour palette.
The end result was a bespoke fencing package that covered both ground dug and zero ground strike systems from CLD Fencing Systems' range, covering almost half a kilometre of fencing.
The systems included:
FenceSafe Dulok temporary fencing with full length clamp bar and finished in RAL 5015 PPC at 2.4m high
Eclipse 60 dug in fencing finished in RAL 5015 PPC at 2.4m high
Outcome
Wallbank Fencing completed all work on site within 2 weeks to help keep the project on time and on budget. Another historical site has been protected by FenceSafe.
Related entries
FenceSafe Eclipse was the first full temporary mesh fencing system to offer all the aspects of a rigid mesh fence in a temporary format. Using the Eclipse-60 by CLD Fencing Systems it provides a profiled fencing system that can be converted to permanent at the end of the project. The system features the following three key areas: anti-trip...

Product, 05 February 2018

The Dulok™ double wire panel system is specified for applications requiring secure, anti-cut-through fencing, such as around schools, industrial buildings and full-size football grounds. Steel panels have twin 8mm wires welded either side of 6mm vertical wires. Panels are fixed to steel posts using sturdy clamps and secured with pin hex security...

Product, 16 February 2016
More projects by CLD Fencing Systems
View all
Also by CLD Fencing Systems
CLD Fencing Systems address and contact details
CLD Fencing Systems
Unit 11
Springvale Business Centre
Millbuck Way
Sandbach
CW11 3HY
Tel: 01270 764751
Fax: 01270 757503
View on map - 4 addresses