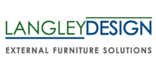 Sector
Education

Project type
New build

Services provided
Design
Product / system supply
Installation

Year completed
2017

Project location
South West England

Consultant
Mike Mackay (Senior Project Manager), Sam Boggis (Package QS), Colin Mitchell (Site Manager)

Contractor
Interserve Construction

Products used
MCR205, SCS309, MCR200, MCR201, LPT105, LBN114, SBN312, PBN411, PBN408

Challenge
This new student accommodation development provided an enhancement to the existing student experience by shaping the built forms into two accommodation clusters, reinforcing a collegiate environment and fostering a sense of community.
The student accommodation hub required large, secure cycle storage structures, enclosed bin stores and external furniture elements to enhance the landscaping linking these buildings.
Solution
The shelters were designed specifically to complement the accommodation units, utilising steel roofing and gutters powder-coated to match the buildings' accent colour.
Hard-wearing concrete benching lines the walkways of the social areas and Langley table and bench sets give an external work / dining space to complete the scheme.
Related entries
More projects by Langley Design
View all
Also by Langley Design
Langley Design address and contact details
Langley Design
Unit L (Gate 1)
Chelworth Industrial Estate
Cricklade
Swindon
SN6 6HE
Tel: 01793 759461
Fax: 01793 759642
View on map