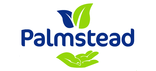 | | |
| --- | --- |
| Venue | Ashford International Hotel, Ashford |
| Start Date | 24/01/2018 |
| End Date | 24/01/2018 |
| Cost | £39.00 |
Taking Gardens and Landscapes to a Whole New Level.
Podium Deck Planting - The New Hanging Gardens of Babylon?
Palmstead Nursery's 10th annual Soft Landscape Workshop on Wednesday 24 January 2018 at the Ashford International Hotel in Kent will explore the rise of vertical forests and roof gardens within the built environment.
Innovative groups of landscape architects and garden designers are increasingly working to mitigate pollution and its effects on climate change by designing green spaces on urban architecture.
"The pressure is on to find a solution to the biggest question faced by those of us working in planning, design and construction namely: how do we mitigate pollution, encourage biodiversity and create solutions for future generations of city dwellers? Planting on podium decks over structures, with their greater soil depths, allows structural multi-level planting providing greater benefits, niches and ecosystem services. At Palmstead 2018 we hope that the Soft Landscape Workshop will not only address these issues but inspire more designers and architects to embrace the idea of greening every surface" - Nick Coslett, Marketing Manager at Palmstead.
Dan Pearson, the RHS multi-award winning landscape designer and Laura Gatti, agronomist and co-designer of the 'Bosco Verticale' (Vertical Forest) in Milan will talk about increasing biodiversity in design, selecting the right plants and trees for vertical, balcony and roof schemes as well as looking at the reasons why the industry needs to look in greater depth at greening every surface.
In addition, leading independent soil scientist and landscape engineering consultant Tim O'Hare will speak about his portfolio of projects which include: the Queen Elizabeth Olympic Park, Battersea Power Station, Jubilee Gardens, Terminal 5 Heathrow and Ascot Racecourse.
This year also marks the start of Palmstead's 50th year of trading. Nick Coslett adds: "It is a special year for us at Palmstead and we feel it's incumbent upon us to tackle the biggest topics head on. If we are to produce good urban and public realm spaces for future generations then we need to urgently address the greening of our cities. Dan Pearson, Tim O'Hare and Laura Gatti are leading the field and we are sure they will inspire our delegates to grasp the nettle and think outside the box."
Click 'Visit website' opposite to register for the workshop.
Also by Palmstead Nurseries
Event location
Ashford International Hotel
Simone Weil Ave
Ashford
TN24 8UX
View on map