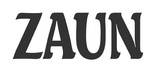 | | |
| --- | --- |
| System type | Rigid (welded) mesh systems |
| Product accreditation | LPS 1175 Security Rated |
| Overall height | Min height 2.4m |
| Panel width | 2.5m |
| Wire / bar diameter | 3mm |
| Post centres | 2540mm |
CorruSec SR3 fencing is an innovative high security perimeter fencing solution with a unique configuration of welded mesh panels. It is designed to defeat a range of attack methods including both hand tools and power tools.
It has a three layer construction:
Anti-climb HiSec 3/5/10 front panel
Anti-climb HiSec 3/5/10 rear panel
Corrugated 100mm deep central mesh section
Ideal for protecting assets on sites including water utility sites, oil and gas compounds, data centres and other sites of critical, national importance.
It has been independently tested by BRE and successfully passed and achieved LPS1175 SR3 rating and is now entered into the Red Book.
Key features
Exceptionally robust
Designed to defeat a range of hand and power tools
Unique 3 layered corrugated construction
Provides a minimum delay time of at least 5 minutes
Provides good visibility for use with CCTV camera systems.
76.2mm x 12.7mm mesh configured panels
3mm horizontal and vertical wires
Min height - 2.4 metres high
LPCB LPS1175 Security Rating 3
Ideal for use on sites of Critical National Importance
Available in ground or base plate
Manufactured to BS1722 Part14
Options
Galvanised
Powder coated in any RAL colour
Wide range of fence toppings available
Each panel is supplied with widths of 2.5 metres with 2540mm post centres with a double row of fixings. Posts are designed using 80x80mm SHS and available in either bolt down or in ground post options. Full panel assembly is fixed to the posts using 80mm full height clamp bars with fixing centres of 9 inches (228.6mm).
More high security fencing by Zaun
View all
Also by Zaun
Zaun address and contact details