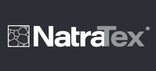 Sector
Housing, private

Project type
New build

Services provided
Product / system manufacture
Product / system supply
Installation

Year completed
2017

Project location
South West England

Client
Linden Homes

Products used
NatraTex Cotswold

Context
NatraTex was used to create footpaths, roads and driveways in a recent housing development by Linden Homes in a rural part of Oxfordshire.
Product used
BituChem's NatraTex Cotswold was specified for the roads and pedestrian footpaths to create attractive and hard-wearing new roads and pathways around the estate as the finish would complement the colours of the newly built houses and suit the location.
It also provided a smooth durable surface for residents and was a cost effective solution for the project.
NatraTex Cotswold is hard-wearing and versatile and offers the same durable, high-performance qualities as traditional asphalt technology. The material has been designed to withstand the everyday use from pedestrians and light vehicles and is created using a specialist clear synthetic binder and naturally-occurring, coloured aggregates to offer a fully compact finish.
Once applied, NatraTex is virtually maintenance-free and maintains its colour for a long-lasting finish. The smooth surface is also much safer than other alternatives as it is resistant to cracks and potholes preventing any trip hazards.
NatraTex is also available in a variety of colours and finishes, including gravel and red, under the NatraTex Colour range. NatraTex is not a resin bound or bonded product, it is an asphalt surface course with similar characteristics to conventional macadam and installed at the same depth and same sub layers (base and binder course). NatraTex Cotswold is manufactured and supplied to surfacing contractors.
This results in a cost-effective and multipurpose surfacing material which is perfect for highways, footpaths, cycleways, playgrounds or domestic use.
Related entries
NatraTex Cotswold® bound surfacing combines key ingredients from Bituchem's other hard landscaping products to form a durable, fully bonded, natural aggregate wearing course with a selection of natural finishes to choose from. NatraTex Cotswold® has been used for roads and paths both in...

Product, 06 November 2017
Also by NatraTex
NatraTex address and contact details
BituChem Asphalt Ltd (NatraTex)
Laymore Road
Forest Vale Industrial Estate
Cinderford
GL14 2YH
Tel: 01594 826768
View on map