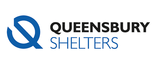 Sector
Transport infrastructure

Project type
New build

Services provided
Design
Product / system manufacture
Product / system supply
Installation

Year completed
February 2017 - ongoing

Project location
Wales

Client
Flintshire County Council

Products used
G2 passenger shelter

Project scope
Queensbury Shelters was appointed to design, manufacture and install 25 G2 passenger waiting shelters specific to the requirements of Flintshire Community Hub.
The project involved producing a number of designs for consideration by the client who was looking for a design solution that was both aesthetically pleasing and functional. The final design was required to integrate RTPI signs, LED lighting, seating and static timetable cases.
The shelter design chosen was from the G2 range and included the use of 316 stainless steel posts.
Product specification
316 Stainless steel framework
10mm toughened glass panels
Screen-printed manifestations on glass
Rolled steel roof hoops
Bronze solid polycarbonate roof glazing
Integral drainage
Mains LED lighting
Integration of RTPI signs
Integral wiring
Aluminium perch seating
Static timetable cases
Deliverables
The shelters were manufactured at Queensbury's factory in Portsmouth, and installed to meet the civils site programme, this allowed the finishing to the footprint of the shelter to be completed around the shelter ensuring a seamless finish.
Related entries
The G2 shelter is designed with light, space and comfort as the key factors. It has a robust tubular frame, curved clear roof and large format, point-glazed side panels - all of which provide a very light and spacious environment. The roof design features an integrated water management system and also integrated lighting and specific cabling...

Product, 27 September 2017

The G2 range of shelters is well suited to larger scale walkways and bus interchanges. It is designed with a robust, formed tubular frame, curved clear roof and large format point glazed, side panels - all of which create a spacious, light environment. The roof design features an integrated water management system and integrated lighting and...

Product, 16 February 2017
More projects by Queensbury Shelters
View all
Also by Queensbury Shelters
More projects on EXTERNAL WORKS
Queensbury Shelters address and contact details
Queensbury Shelters Ltd
Fitzherbert Road
Farlington
Portsmouth
PO6 1SE
Tel: 023 9221 0052
Fax: 023 9221 0059
View on map - 2 addresses