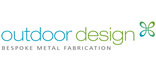 Sector
Public realm

Project type
New build

Services provided
Design
Product / system manufacture
Product / system supply
Installation

Year completed
2017

Project location
London

Client
Inland Homes

Consultant
Manoj Malde

Contractor
Living Landscapes

Context
Outdoor Design worked with Living Landscapes on the award-winning garden 'Beneath a Mexican Sky' at the RHS Chelsea Flower Show 2017.
The garden was inspired by the work of Mexican Modernist architect Luis Barragan and featured colour-washed walls in tints of clementine, coral and cappuccino which created a dramatic backdrop.
Work undertaken
The planting was offset by large concrete slabs floating across a pool of water. These were made with a 2-3mm layer of micro-cement over a powder-coated steel frame - making them lightweight yet very strong. The micro-cement contained zinc resin which, when polished, created a subtle sheen - an effect repeated in the pool.
Outdoor Design also designed and built the cantilver system which allowed the four steps - the largest measuring 2 x 1.5m - to 'float' over the central pool. The biggest challenge for the team was getting the steps into place - exact placement was needed to stop them moving when stepped on.
The garden used drought-tolerant Mediterranean plants with country cottage planting, including agaves, multi-stemmed trees and herbaceous perennials.
Outcome
The garden, which was sponsored by Inland Homes, received a Silver-Gilt medal in the 'Fresh Garden' category.
Also by Outdoor Design
Outdoor Design address and contact details
Outdoor Design
Unit 1, Block A
Ford Airfield Industrial Estate
Ford
Arundel
BN18 0HY
Tel: 01903 716960
View on map