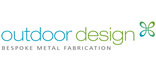 Sector
Housing, private

Project type
New build

Services provided
Planning advice
Design
Product / system manufacture
Product / system supply
Installation

Year completed
2016

Project location
London

Client
City Square

Products used
Powder coated galvanised steel

Outdoor Design was commissioned to provide a series of curved planters for the prestigious 1 Merchant Square development, as part of the regeneration of Paddington Basin, London.
The brief
The brief was for a series of complex, curved planters surrounding a stone amphitheatre with a cast iron wall. Initially the planters appeared quite simple with a constant radius. However, every section was different, with the heights varying from 0.1 to 1.1m.
The design was made more complicated as the back of the planter was 0.3m higher than the front. In addition, the finished floor surface was on a slope resulting in each section sloping in multiple directions.
Solution
The overall plan was divided into 14 manageable sections each measuring 2.4m long. This fabrication was possible due to Outdoor Design's ability to generate 3D models of every section ensuring all levels were maintained.
A method of connecting the planters below the planting surface ensured the lip detail was continuous around the total radius.
The material used was galvanised steel. Because of the degree of polishing it was decided that a zinc primer base layer was applied prior to final powder coating in Tiger Drylac 029/65650 Bronze effect finish.
Outcome
This project was delivered on budget within just 3 weeks and resulted in an eye-catching scheme.
Related entries
Outdoor specialises in the manufacture of bespoke planters in galvanised steel. For larger installations, the company can work from simple sketches, an artist's impression, full engineering drawings – or just an idea. In every case, the latest design and drawing software are used to create a complete 3D, CGI model of the project, to visualise...

Product, 12 May 2015

Outdoor Design is capable of manufacturing products in all shapes and sizes, for a huge variety of settings and applications. The company makes planters in powder coated galvanised steel. The powder coating can be specified to complement the plant species, setting and overall effect required. For larger installations, work can be developed from...

Product, 06 May 2015

Outdoor Design can produce bespoke stainless steel planters in all shapes and sizes, for a wide variety of settings and applications. Planters are produced to suit plant species, setting and overall effect required. For larger installations, Outdoor Design can work from simple sketches, an artist's impression, full engineering drawings, or just an...

Product, 05 May 2017
More projects by Outdoor Design
View all
Also by Outdoor Design
Outdoor Design address and contact details
Outdoor Design
Unit 1, Block A
Ford Airfield Industrial Estate
Ford
Arundel
BN18 0HY
Tel: 01903 716960
View on map