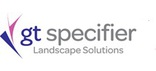 | | |
| --- | --- |
| Functions | Root protection |
| Material | Polypropylene |
| Panel dimensions (l x w) | 708mmL x 354mmW |
| Panel weight (kg) | 3.28 kg |
| Cell depth (mm) | 150mm |
The ArborRaft System combines nutrient rich soil with strong geocellular units. Together they create a healthy growing space for trees in areas subject to vehicle loadings and heavy traffic.
Individual ArborRaft units are locked together to form a raft system that sits within the tree pit, providing load bearing support and reducing soil compaction.
The ArborRaft System works by spreading the load of any vehicle movements around the tree's rooting area. This eliminates soil compaction of the growing medium within the pit and maintains the ideal growing environment for the trees to establish and mature. Roots grow naturally and essential oxygen, nutrients and water flow freely through the growing medium.
The open structure of the individual units acts as an air gap, diverting root growth away from the pavement towards nutrient-rich soil.
Key features
Creates perfect growing environment for trees
Simple and quick to install
Structural strength absorbs the impact of loads and protects roots
No root damage to streets, due to air gap
Accommodates a variety of project scenarios and any tree pit size
Manufactured from recycled materials
Can be implemented in SuDS
Can take HGV loadings (Compressive strength up to 715 kN/m²)
Use with ArborRaft soil for optimal nutrient content, moisture and aeration.
Related entries
ArborRaft soil has been specially developed for the UK market to work as a rootzone with the ArborRaft system. This ensures the structure of the growing medium remains open and the correct level of water, air and nutrients are transported through the soil to the tree's roots. Extensive testing has been completed for the ArborRaft Soil, ensuring...

Product, 24 January 2018

Green-tree subsoil is used to build up levels and construct any landscape contouring requirements. Often a large volume of material is needed prior to applying the finishing topsoil. Subsoil is the layer of soil under the topsoil on the surface of the ground. Like topsoil it is composed of a variable mixture of small particles such as sand, silt...

Product, 06 March 2017
Also by gt Specifier
gt Specifier address and contact details
Green-Tech Ltd
Rabbit Hill Business Park
Great North Road
Arkendale
Knaresborough
HG5 0FF
Tel: 01423 332114
Fax: 01423 332101
View on map