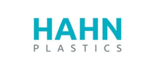 Sector
Public realm

Project type
Refurbishment

Services provided
Product / system manufacture
Product / system supply

Year completed
2015

Project location
North East England

Client
The Friends of Newmillerdam Country Park

Products used
hanit® recycled plastic decking

Challenge
Wishing to provide its 300,000 annual visitors access to 275 acres of previously inaccessible parkland, the Friends of Newmillerdam Country Park needed to find a more durable and long-lasting replacement for the park's rapidly deteriorating wooden boardwalk.
The ground condition would prove challenging as it was extremely wet and muddy and could be in standing water for up to six months of the year.
With the wooden section of the boardwalk deteriorating rapidly, conditions were extremely slippery when wet and the running repairs were proving costly and ineffective. A durable, long life, low maintenance and non-slip alternative material was required. After much research, a recycled plastic material was chosen.
Solution
hanit® recycled plastic decking was selected due to its ability to eliminate all the high maintenance costs and because of its timber finish effect. The volunteers quickly became familiar with the handling of hanit® and despite the difficult ground conditions, the use of the recycled plastic was straight forward.
The UK-manufactured recycled plastic decking is made from hanit® Ultra, which is used for high-quality profiles exposed to extreme loadings. hanit® Ultra consists of a blend of high-quality polymers, extracted from post industrial and post consumer mixed waste plastics.
The recycled plastic decking boards offer good impact resistance and bending strength. The surface has the appearance of timber with a consistent colouring.
Outcome
Donald John of Friends of Newmillerdam Country Park said: "We are really pleased with the recycled plastic decking for our replacement boardwalk. We chose to go with hanit® as it does not require any maintenance and it has been extremely easy to install."
"Not only that, it looks fantastic! The volunteers worked through the summer of 2015, contributing 732 recorded volunteer hours. The new facility was formally opened on 10th November by two local Wakefield MDC Councillors."
Related entries
hanit® recycled plastic Ultra decking has a high quality wood-like grain appearance. Using the the stiffest of all the hanit® blends, hanit® Ultra decking provides a very high quality finish which is built to last. Manufactured in the UK, hanit® Ultra decking planks offer good impact resistance and bending strength and are ideal for heavy outdoor...

Product, 12 August 2016
Also by Hahn Plastics
More projects on EXTERNAL WORKS
Hahn Plastics address and contact details
Hahn Plastics Ltd
Old Pilkington Tiles Site
Rake Lane
Swinton
Manchester
M27 8LJ
Tel: 0161 850 1965
Fax: 0161 850 1975
View on map