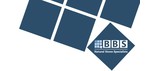 | | |
| --- | --- |
| Sector | Public realm |
| Year completed | 2014 |
| Client | Merthyr Tydfil County Borough Council |
| Consultant | Capita Symonds |
| Contractor | Alun Griffiths |
| Products used | Granite paving, street furniture, setts, tactile units, steps and kerbs |
Context
This project involved the regeneration and re-development of Penderyn Square and the surrounding public realm to create a welcoming and well designed public space. The town's iconic old town hall was also refurbished, completing the full regeneration of the area in 2014.
The plans were set out by Merthyr Tydfil Borough Council who commissioned designers Capita Symonds, Newport & Trefforest to upgrade the town centre streetscape along with the complete upgrade of Penderyn Square and the surrounding area.
Solution
BBS Natural Stone worked alongside Alun Griffiths (contractors) Ltd who were tasked with the installation of the new public realm to offer expertise throughout the project timeline.
BBS supplied over half-a-million pounds worth of granite materials for paving, kerbs, setts, steps, tactile paving units and benches resulting in a high-quality public realm.
The main features of this site include the fan-shaped feature bands that spread out from the old town hall building, drawing attention to the building itself and the multiple granite tones used within the banding zones.
This was a well designed and constructed project that BBS was proud to be involved in.
Related entries
BBS Natural Stone Specialists

BBS Granite Concepts offer a large & leading range of granites for a variety of applications for external projects. Granites can be pink to dark grey or even black, depending on their chemistry and mineralogy. Granite always has a high mass (lacking internal structures), resulting in a hard and tough material, and therefore it has gained...

Product, 29 March 2016
More projects by BBS Natural Stone Specialists
View all
Also by BBS Natural Stone Specialists
BBS Natural Stone Specialists address and contact details
BBS Granite Concepts Ltd
Kimcote Court
Walton Road
Kimcote
Lutterworth
LE17 5RU
Tel: 01455 559474
Fax: 01455 554118
View on map - 2 addresses