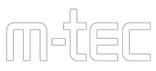 | | |
| --- | --- |
| Materials | Stainless steel |
| Year completed | 2015 |
| Client | NHS Greater Glasgow and Clyde |
| Consultant | Jephson Robb (designer) |
| Contractor | m-tec |
Designed by artist Jephson Robb, the Sun-Moon sculpture is a 2.5m convex diameter circle comprising two different sides to represent the contrast between the sun and the moon.
Located outside the Gartnavel Royal Hospital, Glasgow the sculpture draws its inspiration from the hospital motto 'Let There Be Light Again' and reflects the experiences and journeys, past and present of those using its mental health services.
The blasted stainless steel side features welded, highly polished dished sections which reflect the shapes and the craters on the surface of the moon. The opposite side is made of a highly reflective, mirror-polished surface that represents the brightness of the sun.
m-tec's skill is reflected in the clean welds of the dished edges.
m-tec address and contact details
m-tec
Britannia House
Junction Street
Darwen
BB3 2RB
Tel: 01254 773718
Fax: 01254 783287
View on map
Sculptors - projects from other companies
Sculptors - all companies