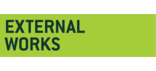 EXTERNAL WORKS helps designers, specifiers and buyers find the right companies and products to work with for all civil engineering, landscape and architectural hardscape new build and refurbishment projects.
Designers, specifiers and buyers
EXTERNAL WORKS helps you reach a faster, better quality of decision about who and what to work with. Our website and all the content that surrounds it has been built specifically to support your decision-making process.
EXTERNAL WORKS hosts the widest array of supplier details on the market, supported by case studies, articles and learning materials to help you identify the best solution for your project. And we collaborate with experts to surround those details with opt-in services and publications that keep you up-to-date with developments in your fields of interest to further enhance your decision-making.
Our user-friendly search functionality ensures you get to the content you need fast – with predictive search, dynamic filtering and consistent visual formats to help you get the most from your professional time. And beyond search our unique range of site tools allow you to share thoughts with colleagues, compare options and generate multiple quotes.
All this adds up to a better quality of decision and a truly personalised experience. We think of it as playing our part in helping you create better environments.
If you haven't already done so, register today to gain full access to all published information and productivity tools.
Marketing decision makers
Free entries on EXTERNAL WORKS give you a basic presence that ensures your business will be visible as users search and make decisions within your category. But beyond simple listings we offer opportunities to create influence at every stage of the decision-making process.
Illustrated entries improve the impact of your profile to give you an advantage when search results are returned. Projects and case studies can be used to add credibility and an independent perspective to your sell.
Moreover, it's possible to work with ESI.info to proactively target your audience rather than waiting for them to come to you. Our outbound publications and business list rental services provide opportunities to reach an audience of registered users that have actively requested to hear from companies like your own.
Whether you want to improve your profile or proactively target a known audience you'll find more decisions go in your favour when you influence your audience with one of our marketing opportunities.
Marketing subscriptions
Marketing your products, services and expert capabilities with EXTERNAL WORKS will help you extend your brand reach and influence.
Opportunities include:
Illustrated online entries to promote your products, services and expertise
Outbound promotional opportunities in bulletins sent to buyers and specifiers
Illustrated pages in the EXTERNAL WORKS print compendium
Business list rental and managed email campaigns to help you drive traffic to your website
To find out more, download the media pack or call us on 0131 586 4466.
EXTERNAL WORKS business activities
EXTERNAL WORKS address and contact details
EXTERNAL WORKS
12 E&F Timberbush
Edinburgh
EH6 6QH
Tel: 0131 586 4466
View on map